Galerías Guadalajara - social networks
Galerías Guadalajara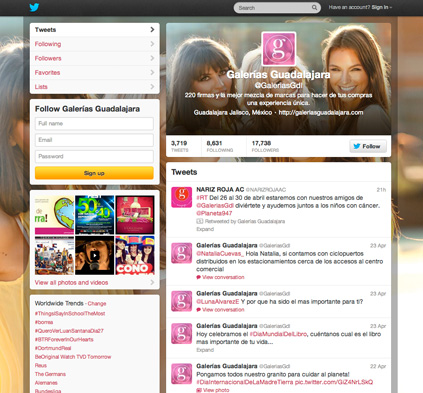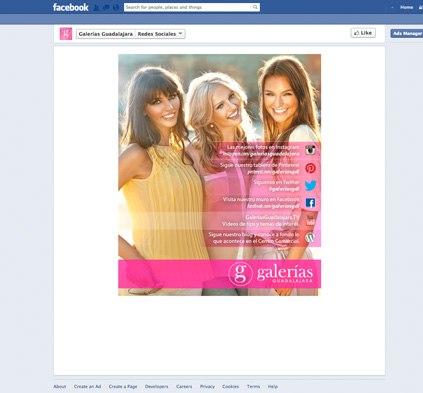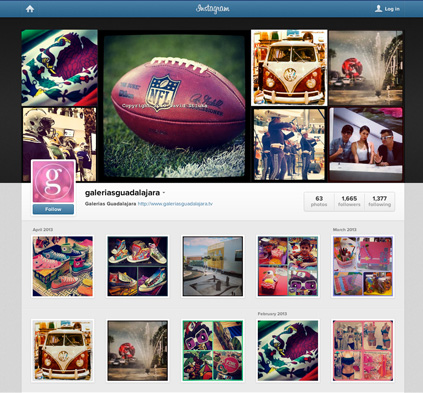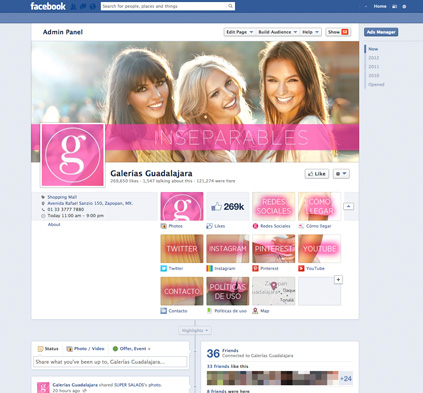 Galerías Guadalajara
www.galeriasguadalajara.com
The largest shopping mall in western Mexico.
Communication services for the biggest Mall in Guadalajara, Mexico: Web marketing (web site, social media, blog, Apps, viral games, QR codes, design, print, video productions, TV channel, photography, branding and more. We have the largest comunity in social media for a Shopping Center (more than 300,000 fans by now).
Intense campaign during the Panamerican Games, Guadalajara 2012.
Communication. Campaigns. Web marketing. Social Media. Galerías.TV, G Labels.
Advertising campaign for the Panamerican Games with Cynthia Valdez and the campaign for London Olympics.
Our
Clients: